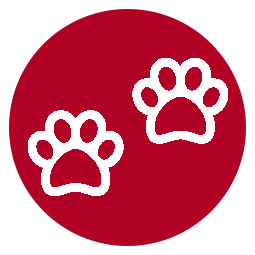 Would you like to have the perfect dog? What if I told you your dog is already perfect? Your dog possesses all the abilities necessary to be the dog you desire right now!
Every dog has a purpose, and I believe each one who enters our life has something special to teach us. It isn't always obvious…or easy. But with the right perspective, a positive approach and a little patience your dog's potential is limitless! My passion in life is to help you discover your dog's authentic self.
I've been where you are and have encountered the same obstacles with my own dogs. I have felt the frustration of not knowing what to do. And it led me to find better ways to engage with and train my dogs. I have achieved personal success and would love to share these methods and my experience with you. As dogs age and go through various life stages, just as humans do, I can be your resource for life.
The path to perfect is progress! Your dog is a unique being, and the journey begins now. Take the first step and contact us or have a look at our Services page!
Here are just some of the services I can provide for your dog:
Dog Training – Private Classes & Group Classes of Puppy Socialization, Basic Obedience, Advanced Levels-Basic Obedience, CGC Training, Mental Enrichment, Day Training, Family Paws Dog & Baby Workshops & Private Training, Family Paws Dog & Toddlers Workshops & Private Training
Behavior Services/Modification – All problem behaviors
Enrichment University – Day School for your dog
Pet Sitting/Dog Walks – Limited basis within Local Area
Boarding – Limited basis
Educational Workshops – For all general dog topics such as Dog Body Language, Finding Your Best Friend, Safety with Dogs & Kids
Birthday Parties – For kids and dogs!
Play Groups/Space Rental
Looking for another service? Please ask!